We are in the 21st century which is the era of Internet, Intranet, gadgets etc. The environment and the taste & preference of the people are changing very fast and they are demanding better quality product at lesser prices. This fast changing environment has made the companies in the market and the new comers to re-strategize the plans at each and every level. The changes in the plan/s are to be made keeping in mind the current taste and preference of the consumers and keeping in mind the changing taste and preference the recent plans that are made are not stringent but flexible.
Advertisement plays a very important role in the success or failure of a plan of an organization and especially if it is related to Sales which is directly related to revenue generation and thus has a major part involved which is directly linked. A company manufactures a product or gives a service and the customers are keen / interested in purchasing the product or availing the service. There may be two possibilities that either there are existing sellers / service providers in relation to the product or service or there are none. In the first scenario where there are already existing sellers or service providers for the product or service then the biggest question would be "WHY WILL THE CONSUMERS BUY YOUR PRODUCT OR AVAIL YOUR SERVICE OVER AND ABOVE OTHERS WHO ARE ALREADY EXISTING"? The answer to this question is given by the advertisement of the product.
In the case where there are no other sellers of the product / service renderer available then the role of advertisement is to make the consumers aware and familiar with the product/service so that they come ahead to purchase the product or avail the service. The consumers shall come to know of the product/service only and only though advertisement.
An effective and meaningful advertisement is a very tough job as because the advertisement itself will lead or pave the way for the company to flourish or fall. An advertisement before it is made public has to be correct in all respects and aspects and has to meet certain regulatory requirements as well as because there are strict penalties for wrong/misleading advertisement.
Vidhikarya – Legal Assistance
We at Vidhikarya will ensure full compliance with all the regulatory measures in place so that you are not penalised and apart from that we can help you in preparing the content of the advertisement so that it may get the BEST RESPONSE which it ought to have and fulfils the purpose of creation of the advertisement.
The most trusted and relied upon partner for hiring lawyers and for any kind of legal services.
Want a quick Legal Advice from Expert Lawyer?

---
For quick legal advice on phone - Talk to our expert Lawyers to get the right information and right guidance
Get services from the best Lawyers of India in an affordable price
Call us at the Toll Free number for Legal Help at an affordable price
1800 120 3313
Legal Advice Anytime Anywhere
Request a Callback for Legal Help
---
Your Request has been successfully taken. We will contact you soon. Thank you !
Phone Number must be provided !
Details must be provided !
In case you want us to call you back to understand your legal problem then please submit your details with a brief description of the legal issue that you have.
We will call you back.
Need Legal Service ?

---
Post and tell us your legal requirement.

Best Lawyers from India will pick up your case
We have 1500+ Lawyers registered with us. Once your submit your request it reaches to all the expert Lawyers in that field. Interested Lawyers will provide you the quote Know More
Testimonials
---
Dynamic Computronics Private Limited (DCPL) has engaged Vidhikarya for a variety of legal services since last year. We have developed a close working relationship and they understand our needs and working processes. Vidhikarya is a team of highly competent professionals who go above and beyond the call of duty to ensure that even the minutest of our requests are met in a timely manner and work completed to our complete satisfaction. I found the team accessible and people who comprehend our needs, and strives to ensure a high level of quality is maintained.
Debasish Sinha,
Founding Director & COO, Dynamic Computronics Pvt Ltd
A much needed new initiative and novel idea by Team "Vidhikarya", in offering the Legal Help or Legal Services, required by the General Public, Working Professionals, Institutions, and Business Entities, in a simple and seamless manner that saves both cost and time for its clients. I am sure that the team members with all their expertise, dedication, and proactive thinking will make the otherwise very complex and expensive Legal services process, affordable and hassle-free, ensuring client delight. Wishing the team "Vidhikarya" all the success in their new endeavour…
Chiranjeevi Eslavath,
CM, SBI, Bangalore
Vidhikarya is a unique concept. It will bring the revolution of bridging the gap between the Law and the Layman. It will empower the affected and provide ease to the lawyer and thus will create a WIN WIN situation.
Praveen Kulkarni,
Director, Destine Institute.
Vidhikarya is an innovative thought to connect the Lawyers' pool to the common people who need Legal Services. This has the potential to change the world of Legal Services positively. I wish all the best to Vidhikarya team.
Rajiv Prakash,
AVP, SBI, Hong Kong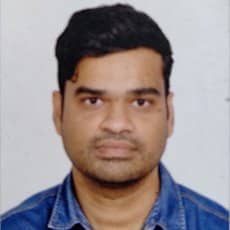 It was a pleasure working with you on my last few legal needs. It is an welcome change for India towards quick, hassle-free and cost effective solution for our legal needs digitally.
Subhasis Das,
Bhubaneshwar, Orissa
I wanted to rent out my apartment in Kolkata and had to get the Rental Agreement done. The challenge was being based out of the country I did not have a trusted partner who could get the job done. While searching online I came across Vidhikarya, which advertised as a one stop shop for all your legal needs. I was apprehensive as I had never used Online Services for any of my legal needs but thought of giving it a shot. It was an awesome experience from the point I registered with Vidhikarya. I posted my requirement and had multiple Lawyers who showed interest on picking up the request. I had the option to choose the lawyer based on their experience and pricing. The whole process was transparent and I was always kept in the loop on the progress of my case. I would really like to Thank Vidhikarya for making the whole experience seamless.
Sagar Neel Choudhury,
Texas, USA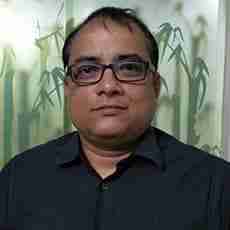 We have been taking legal services from Vidhikarya and we are glad to share that their quality of services is commendable. They maintain a high level of professionalism and have been a great support system to our business.
Amit Kumar Singh,
Country Representative, Agribusiness Systems International, India
Advertising Laws Lawyer in Agra
Advertising Laws Lawyer in Ahmadabad
Advertising Laws Lawyer in Allahabad
Advertising Laws Lawyer in Amravati
Advertising Laws Lawyer in Amritsar
Advertising Laws Lawyer in Asansol
Advertising Laws Lawyer in Aurangabad
Advertising Laws Lawyer in Bangalore
Advertising Laws Lawyer in Belgaum
Advertising Laws Lawyer in Bhopal
Advertising Laws Lawyer in Bhubaneswar
Advertising Laws Lawyer in Chandigarh
Advertising Laws Lawyer in Chennai
Advertising Laws Lawyer in Coimbatore
Advertising Laws Lawyer in Delhi
Advertising Laws Lawyer in Dhanbad

Advertising Laws Lawyer in Durgapur
Advertising Laws Lawyer in Faridabad
Advertising Laws Lawyer in Ghaziabad
Advertising Laws Lawyer in Guntur
Advertising Laws Lawyer in Gurgaon
Advertising Laws Lawyer in Guwahati
Advertising Laws Lawyer in Gwalior
Advertising Laws Lawyer in Howrah
Advertising Laws Lawyer in Hyderabad
Advertising Laws Lawyer in Indore
Advertising Laws Lawyer in Jabalpur
Advertising Laws Lawyer in Jaipur
Advertising Laws Lawyer in Jamnagar
Advertising Laws Lawyer in Jamshedpur
Advertising Laws Lawyer in Kanpur
Advertising Laws Lawyer in Kochi

Advertising Laws Lawyer in Kolkata
Advertising Laws Lawyer in Lucknow
Advertising Laws Lawyer in Ludhiana
Advertising Laws Lawyer in Madurai
Advertising Laws Lawyer in Mangalore
Advertising Laws Lawyer in Meerut
Advertising Laws Lawyer in Mumbai
Advertising Laws Lawyer in Mysore
Advertising Laws Lawyer in Nagpur
Advertising Laws Lawyer in Nashik
Advertising Laws Lawyer in Navi Mumbai
Advertising Laws Lawyer in Nellore
Advertising Laws Lawyer in Noida
Advertising Laws Lawyer in Patna
Advertising Laws Lawyer in Pune
Advertising Laws Lawyer in Raipur

Advertising Laws Lawyer in Rajkot
Advertising Laws Lawyer in Ranchi
Advertising Laws Lawyer in Rourkela
Advertising Laws Lawyer in Salem
Advertising Laws Lawyer in Siliguri
Advertising Laws Lawyer in Surat
Advertising Laws Lawyer in Thane
Advertising Laws Lawyer in Thiruvananthapuram
Advertising Laws Lawyer in Tiruchirappalli
Advertising Laws Lawyer in Vadodara
Advertising Laws Lawyer in Varanasi
Advertising Laws Lawyer in Vijayawada
Advertising Laws Lawyer in Visakhapatnam